Modern patronage. Fashion for art
Prada, Louis Vuitton, Cartier, Fendi ... The world's patrons of international fashion houses and their private museums for contemporary art.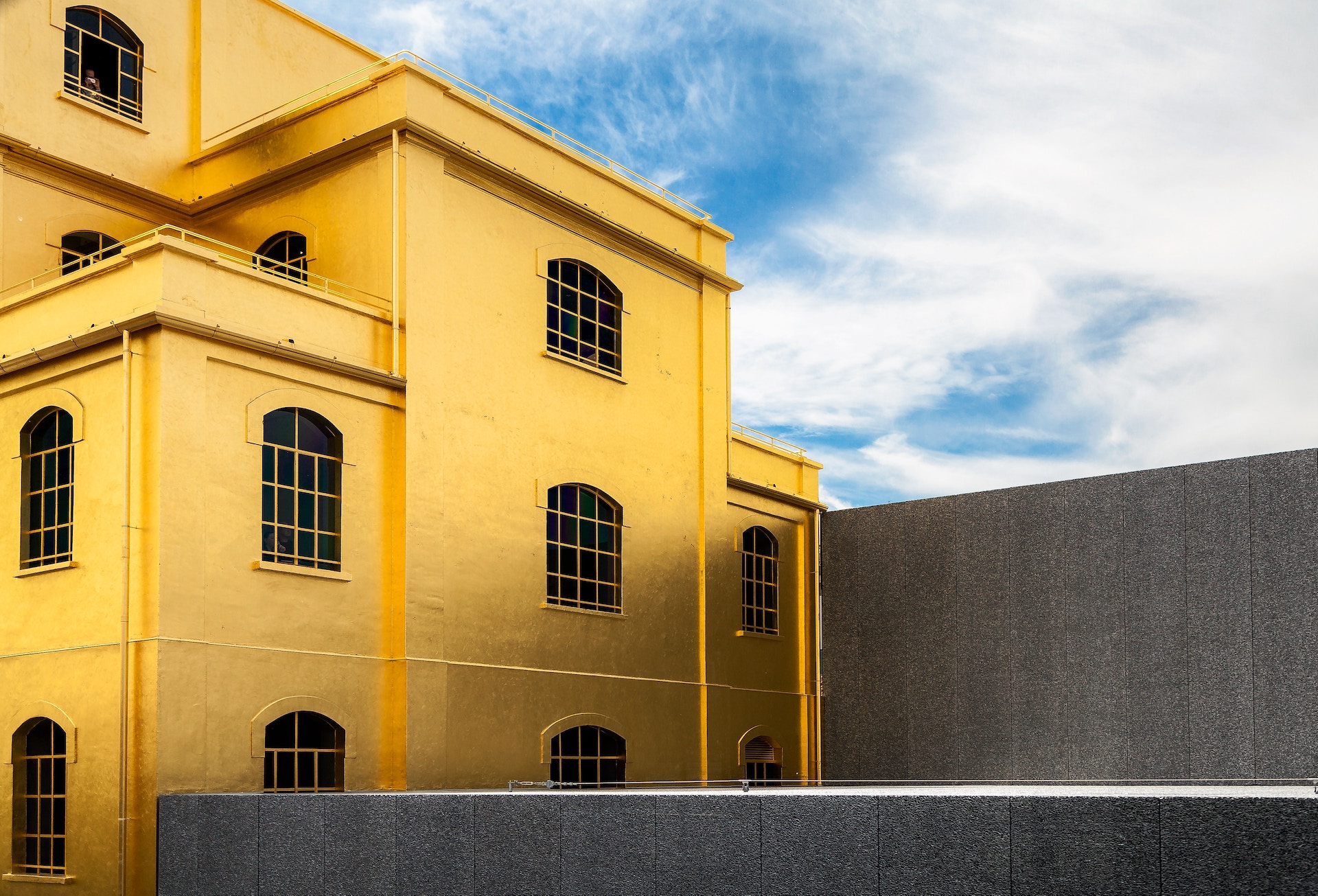 Fondazione Prada, Milan. © Gaetano Cessani, Unsplash.
Patronage in the art world isn't something that just appeared a few years ago. Even a couple of centuries back, there were places in Europe where wealthy bourgeois as well as noble families funded artists and creative people. During the Italian Renaissance between the 15th and 18th centuries, rich families such as the Medici family in Florence or the Torlonia family in Rome engaged painters, writers and architects – such as Michelangelo, Pico della Mirandola or Leonardo da Vinci – and supported them in various ways. Important patrons of the arts at the time were also the Catholic Church and the Vatican.
Today it's both large companies and private investors that help public institutions support the world of artists and creatives. Following in the footsteps of philanthropic business personalities who saw art as more than just an investment and became involved as patrons, internationally operating companies also began to collect art in a systematic way. In the last ten years, a number of international banks and insurance companies have founded private collections, some of which have opened their own private museums. 
But there's hardly a sector that has attracted as much attention with its sponsorship of the arts and public architecture as the traditional European fashion houses.
In winter 2015, Rome's famous Trevi Fountain was reopened after a extensive restoration. Roman fashion house Fendi had financed the project to the tune of two million euros. With the "Fendi for Fountains" project the brand became the main sponsor for this project, as the city of Rome lacked the financial resources. A few months later, in July 2016, Fendi marked its 90th anniversary by staging one of its most stunning fashion shows ever – on a clear plexiglass runway across the restored Trevi Fountain. In September 2016, the Spanish Steps, one of Rome's most famous sights, reopened after just a few months. Bulgari, a traditional Roman jewellery brand, had invested 1.5 million euros in cleaning and restoration work. Currently Italian shoemaker Tod's is providing 25 million euros for the restoration of the Colosseum.
But besides these patronizing gestures – in the context of political debates with the public administration about the cultural budget – some founders of big European fashion houses are focusing on seriously collecting contemporary art and presenting their collections to the public. To this end, star architects have built ultra-modern museum buildings in cultural cities like Milan, Venice or Paris.
"What is the difference between working for a private institution and a public one? Working in a private institution gives you many financial possibilities and more intellectual freedom." Astrid Welter
Milan's luxury brand Prada is one of the world's most renowned high fashion companies. Miuccia Prada, the head of the company, and her husband Fabrizio Bertelli are well known for their keen interest in collecting contemporary art and for their philanthropic commitment to culture. In 1993 they founded the Fondazione Prada, an institution dedicated to contemporary art and culture that operates completely independently of the brand's fashion department. In 2011 Fondazione Prada celebrated the reopening of an abandoned historic palazzo at the Canale Grande in Venice: The Ca' Corner della Regina was restored in collaboration with the city of Venice and is now one of Fondazione Prada's headquarters, hosting a major show every summer.
"What is the difference between working for a private institution and a public one? Working in a private institution gives you many financial possibilities and more intellectual freedom. Fondazione Prada combines these ideas," says Astrid Welter. The German art historian was the programme director of Fondazione Prada until December 2019 and has worked for the foundation for more than 20 years, having started her career with an exhibition project that showed works by the late American artist Dan Flavin in a Milanese church in 1997.
In spring 2015, Fondazione Prada opened its impressive art centre in an old industrial area in the south of Milan. Famous architect Rem Koolhaas and his OMA studio had built a 22,000-square-metre compound with several exhibition spaces, a campus and a unique tower painted in gold. In April 2018 the 60-meter-high "Torre" building was added. "Milan is a small city but very delicate," Welter says. "It's full of architects, fashion, design, advertising and publishing houses. And it has a very cosmopolitan character. All this requires a contemporary art programme, but there is no public institution for contemporary art: In Milan, it's private institutions that deliver the contemporary cultural programme." Besides Fondazione Prada there is the Pirelli Foundation with its HangarBicocca and the Fondazione Trussardi. They all offer a programme of first-class contemporary art.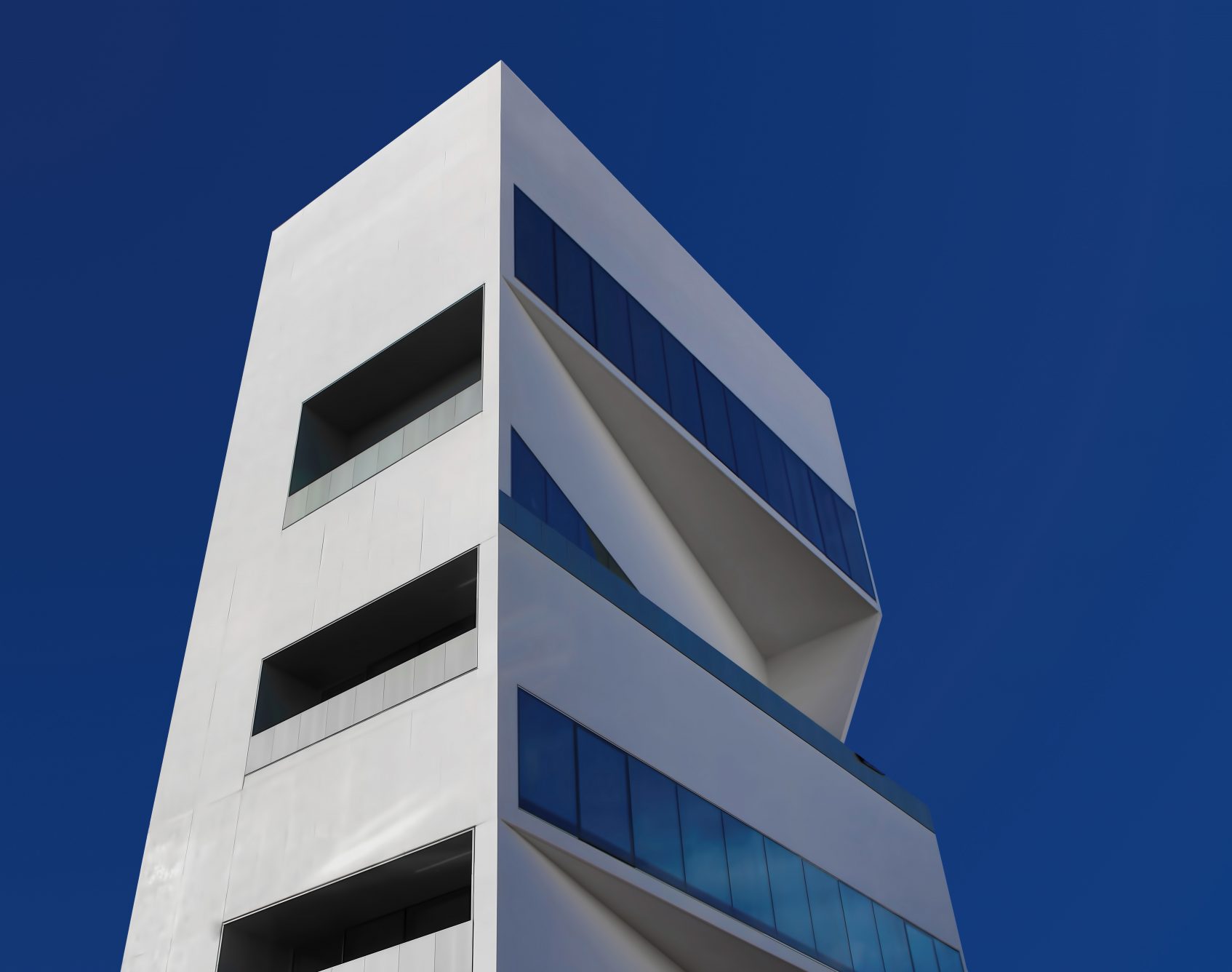 Torre, Fondazione Prada © Ricardo Gomez Angel, Unsplash.
Fondazione Prada presents solo exhibitions of contemporary artists such as Goshka Macuga, Theaster Gates or Louise Bourgeois, and it hosts large group exhibitions curated by international curators like Germano Celant or German artist Thomas Demand. It has a large cinema for screenings and retrospectives, offers workshops on art, philosophy and architecture, hosts performances and displays Miuccia Prada's huge private collection of contemporary art. Unsurprisingly, Prada has held its recent fashion shows in one of the industrial buildings inside the Fondazione's grounds. "From the very beginning, the presidents have kept the foundation strictly separate from the corporate business," Welter emphasizes in this regard. "We work completely independently and have a scientific mission. And since 1995, our curator Germano Celant has enriched us with his knowledge and unique perspective on art history." Astrid Welter works in a small team and manages all the programmes that Fondazione Prada runs in Milan, Venice and abroad.
"Art for all. That is the mission I have, and it is my vision for the cultural programme I coordinate." Hans Ulrich Obrist
As a matter of course, private museums financed by wealthy industrial families or companies have more opportunities to present and support art. But do their programmes really have an educational mission, or do they serve mainly promotional purposes?
Compared to a bank or an insurance company, fashion houses produce physical products they sell to customers. They don't necessarily need a museum or a publicly accessible private collection as an image-promoting move. Some high fashion brands have philanthropic presidents whose intention is to present their art to the public. Since there is plenty of money in the fashion industry, the big companies can afford to build astonishing museums and exhibition spaces and offer a diversified programme. At the Serpentine Galleries in London, Hans Ulrich Obrist is able to provide free admission thanks to private and public funding. "Art for all. That is the mission I have, and it is my vision for the cultural programme I coordinate." Swiss curator and artistic director of London's Serpentine Galleries Hans Ulrich Obrist embraces all new private models of museums, galleries and art spaces. As one of the art world's most active and best known figures, Hans Ulrich Obrist has worked for both private and public institutions. "I think you can't compare the different models of private and corporate institutions," he says, "because each works in its own way. Sometimes the content depends on the funders or the financing companies, and that can be problematic."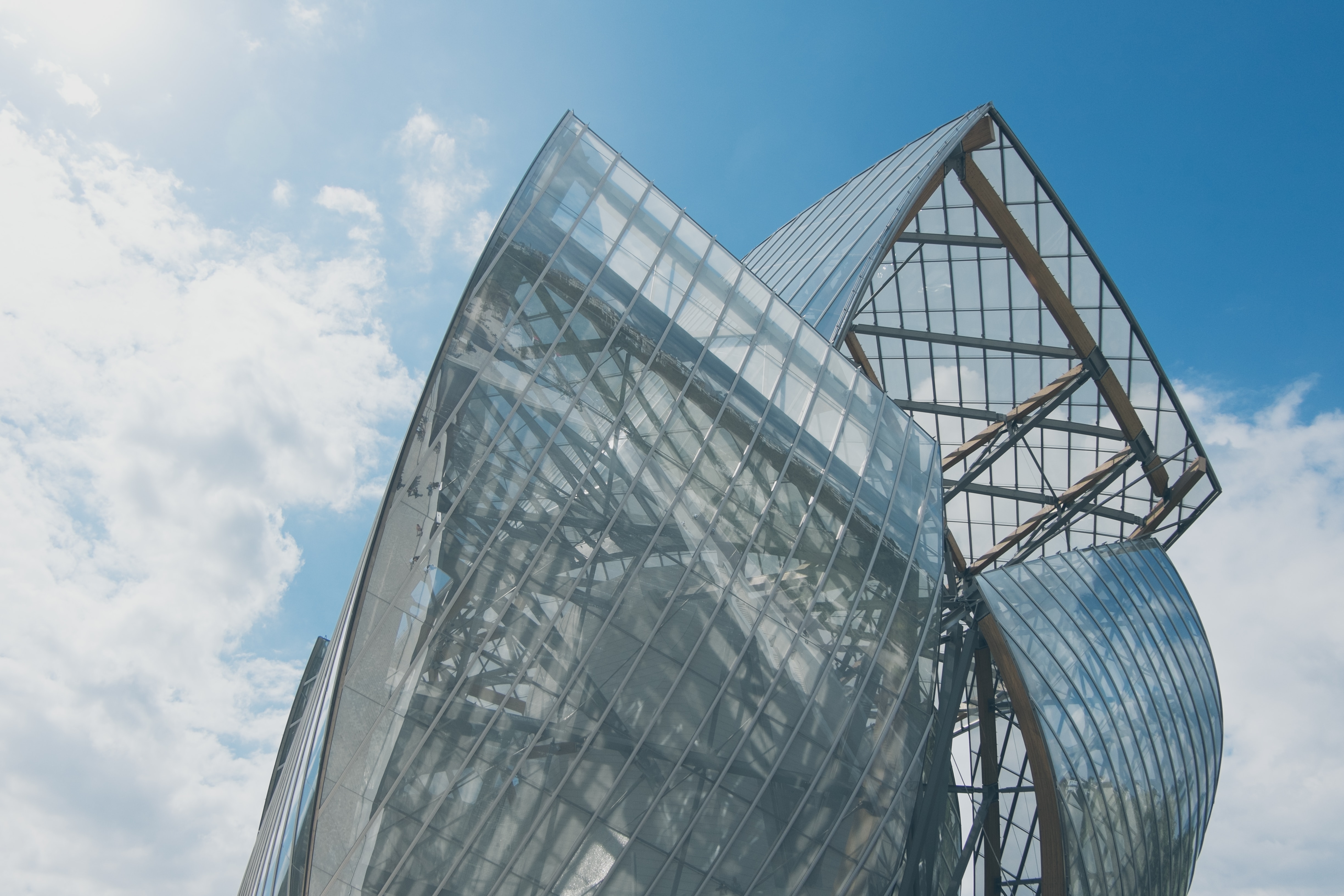 Fondation Louis Vuitton, Paris, France. © Thomas Loizeau, Unsplash.
In Switzerland, the pharmaceutical industry and banks are the patrons of the new age. Companies like Roche, Credit Suisse and UBS own amazing private collections and have built their own museums to present them. In France, private magnates and global luxury enterprises are the modern philanthropists of the art world. Luxury brands Cartier and Louis Vuitton have chosen to establish foundations for culture and contemporary art in Paris. Fondation Cartier was founded in 1984 by Cartier. Designed by architect Jean Nouvel, the foundation's museum is located in the 14th district of Paris. Fondation Cartier, which is non-profit and independent of the jewellery brand, presents shows by both established and young upcoming artists. The main collection consists of more than a thousand works by 300 artists from all eras.
Famous luxury and fashion brand Louis Vuitton of course has its own private foundation for art, too. Fondation Louis Vuitton started in 2006 as an art museum and cultural centre funded by the luxury group LVMH. This is just one episode in LVMH's long-term promotion of art and culture. The museum's main collection consists of works owned by the company and its CEO Bernard Arnault. It includes works by famous artists like Jean-Michel Basquiat, Sarah Morris and Jeff Koons. In addition to the domestic exhibition and cultural spaces called Espace Louis Vuitton in Tokio, Venice, Beijing, Seoul and Munich, the Fondation Louis Vuitton opened huge new headquarters in 2014. Designed by American star architect Frank Gehry, the new building is located in Paris's 16th district inside the Bois de Boulogne park. The building is the foundation's first artistic statement. The financial support from LVMH offers a high degree of freedom for the foundation's programme and projects. In recent years, Fondation Louis Vuitton has devoted itself above all to the study of the evolution of trends in art and to the promotion of contemporary creation. It has become a unique space for contemporary, historical, architectural and intellectual exchange, and a centre for modern art.
"There's always the question of what the benefit is for the arts and for society". Hans Ulrich Obrist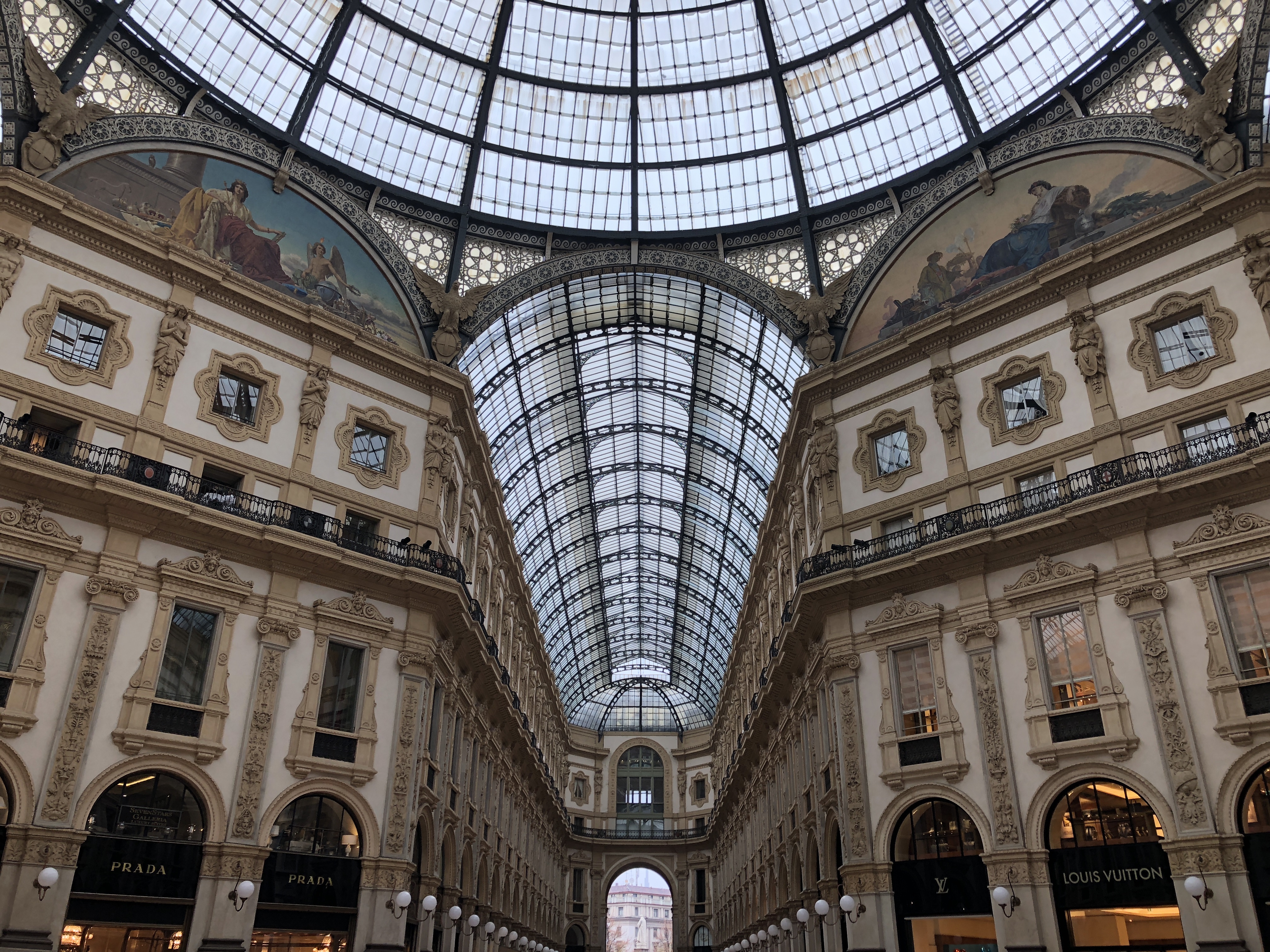 Galleria Vittorio Emanuele II 2019.
Today there are more than 300 privately funded contemporary art museums in the world. In Europe, it is mostly private collectors and big corporate entities who have opened their own museums out of philanthropic interest to give an insight into their collections. In recent years they have been joined by big fashion companies. Fashion and art are very close; designers and CEOs working in the fashion industry often have a strong interest in contemporary art. In comparison to public institutions, privately funded museums often have more money to support young artists and are more experimental in how they coordinate their programmes. After all, private museums such as Fondazione Prada, Collezione Maramotti and Fondation Louis Vuitton might risk being seen merely as unsympathetic rich competitors to public institutions with their limited finances, if they just copied the public museums' programmes and cultural missions. So their new models have to prove themselves as elaborate, professional and enriching venues for contemporary art – so far with success. Fashion has always been of interest to everyone, while art still has an elitist appearance for many people. New private collections funded by traditional, philanthropic fashion houses are helping to make art accessible to everyone.
Hans Ulrich Obrist is curious about these new institutions and how they will act in the art world's future. "There's always the question of what the benefit is for the arts and for society," he says.