Interview: the art of consulting
Many people understand communication consulting as the application of prefabricated instruments in order to realise pre-set goals. The Institut für Auftragskommunikation (Institute for Commissioned Communication) in Berlin takes a different approach. We talk to the founders Dr. Robert Caspar Müller, Prof. Dr. Jürgen Schulz and Dr. Andreas Galling-Stiehler about the problems of authority and of dealing with uncertainty, about open conceptions of the human being and the added value that art creates for consultancy.
The three partners from the Institute for Commissioned Communication (Institut für Auftragskommunikation) in Berlin teach and research at the Berlin University of the Arts (Universität der Künste Berlin) in the Social and Business Communication programme. Organised as a platform with a large network, Robert Caspar Müller, Jürgen Schulz and Andreas Galling-Stiehler realise consultancy, editing and knowledge production for companies and institutions. In doing so, they want to question and expand common consulting tools. The individual services of the Institute for Commissioned Communication include field research, strategy development, workshops and business games.
Their proximity to the Design Faculty of the University of the Arts enables the protagonists to connect to current research projects and contemporary design processes in a way that would not be possible at purely commercially oriented faculties. In addition, the proximity to the UdK is a resource for the publishing activities of the Institute for Commissioned Communication.
Culture Shifts: We at Culture Shifts think a lot about cultural change. What do you see as the most relevant development at the moment, knowing very well that the answer could be different tomorrow…?
Andreas Galling-Stiehler: As I see it, it is the tendency towards an increasingly patronising view of communication, both in political communication and in corporate communication. Many state institutions and parties, but also private companies, currently tend to adopt a teaching attitude. So that communicative actors in turn think they have to use prefabricated motives, normatives, apparatuses, not to say ideologies, in order to appear credible to the outside world.
Jürgen Schulz: This is perhaps where the crux of counselling begins, that others should know what is good for individuals.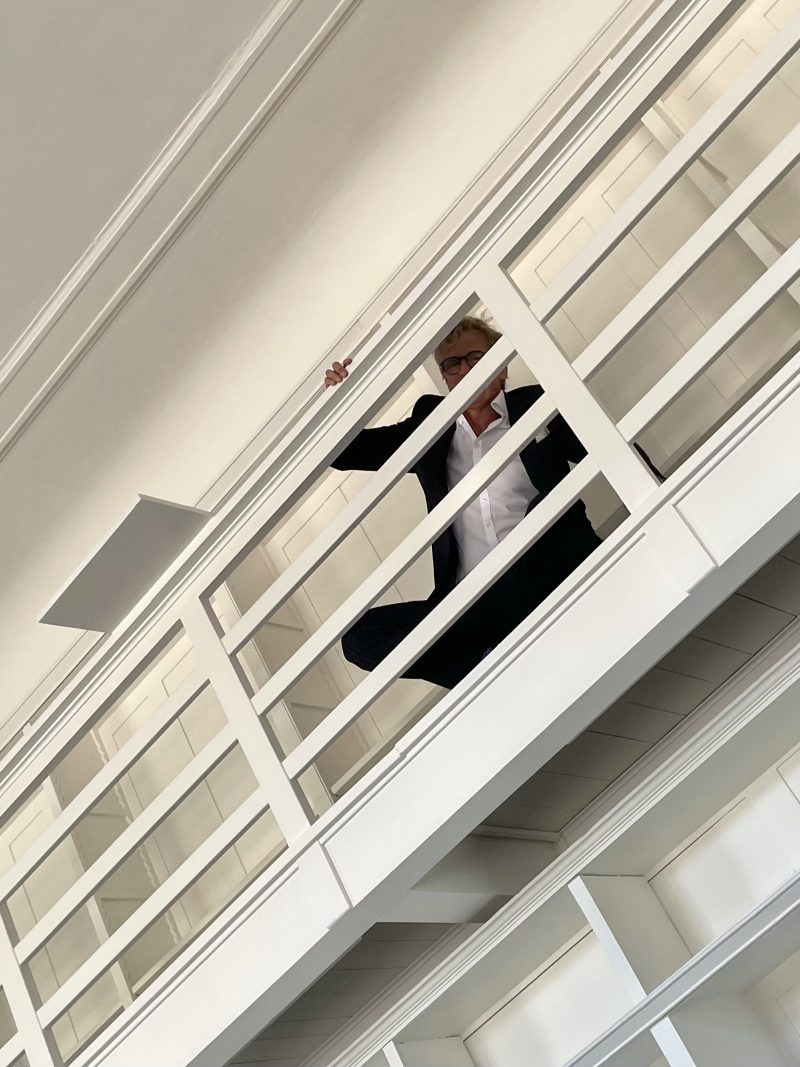 Jürgen Schulz ©Enno Schramm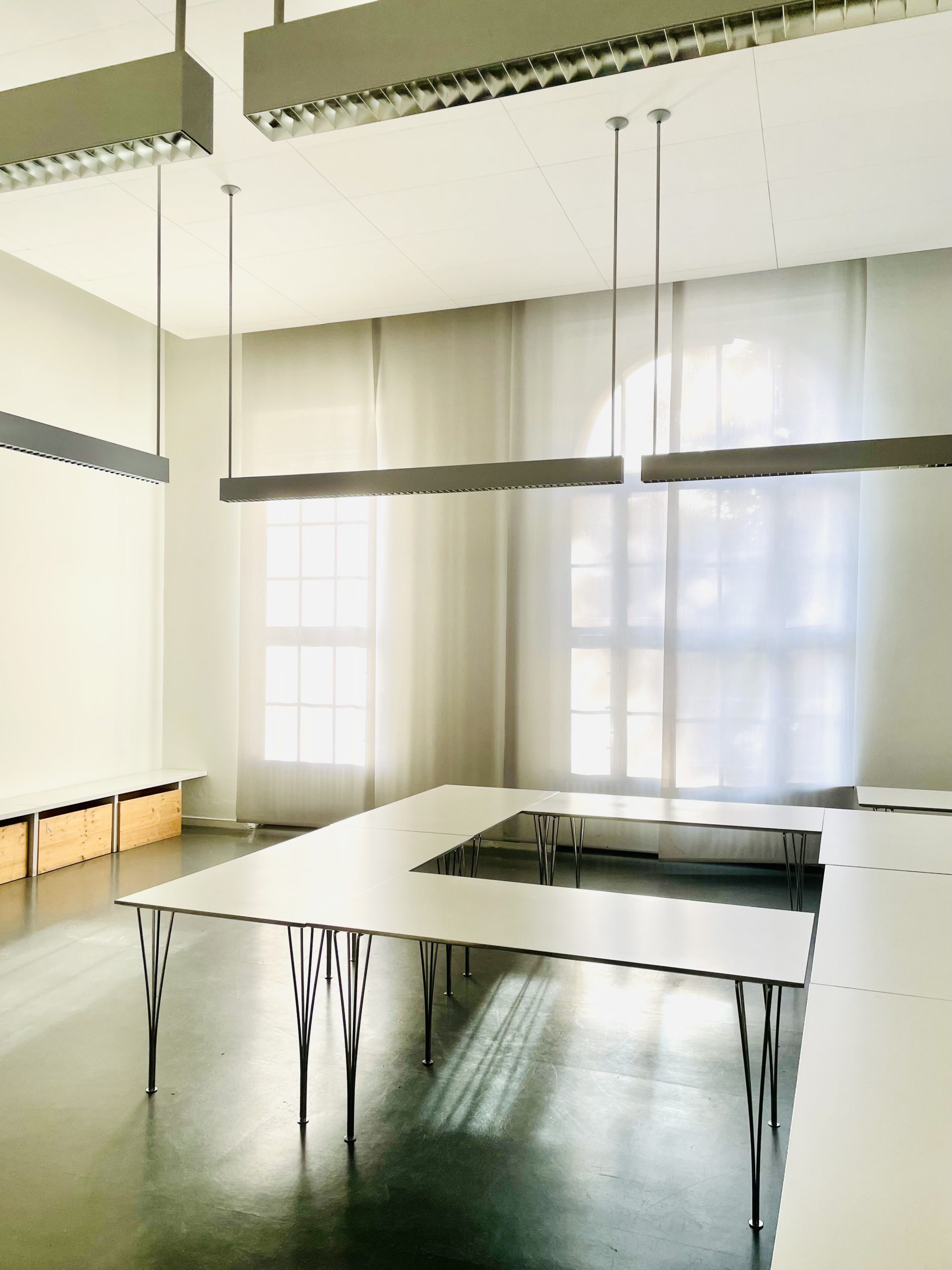 Berlin University of the Arts ©Enno Schramm
CS: How is one to deal with this in the best case? It seems that as a counsellor you have to admit to a certain degree of uncertainty. In counselling we experience again and again that one has to renounce absolute certainties and is at best licensed to claim relative certainties.
AGS: Yes – our approach is to say: "I am more certain of what I trust and whom I trust – and of who trusts me." And to take that as a starting point, so to speak, to go into the yet unknown. But we do not try to bring this process of self-assurance to an end. Because: An end to self-assurance would mean the end of life. We have recorded more thoughts on this in our publication "Self-Assured into the Uncertain" from 2021.
CS: If we take these thoughts seriously, the claim to know something in the true sense of the word begins to waver. And counselling would then have to be about other things than knowledge in order to justify expert status or authority as a counsellor, right?
JS: We have once expressed this by saying that I am an expert in not knowing.
Robert Caspar Müller: Our work would, in that sense, perhaps be about some expertise in finding and illuminating blind spots that organisations have, through their lack of ability to observe themselves. And this can be done well in the context of communication, in this case commissioned communication.
"We have once expressed this by saying that I am an expert in not knowing." Jürgen Schulz
CS:How do you observe yourself in the process then?
RCM: Let's put it this way: we should be aware that we always operate with conceptions of people. In this context the human image is always shaped by the scientific discipline in which one is working. And in the field of communication in particular, we have always drawn on the findings of psychology, which are linked to certain images of the human being. And this, then, leads to a corresponding style of communication. So our idea is to first listen to the person concerned.
CS: Shouldn't we then work with more open and flexible images of the human being in order to open even more doors with our ways of communication?
AGS: It is in this style that Freud developed the interpretation of the human being as a narrative into a therapeutic method. In doing so, he assumed that every life is originally a yet unheard thing and that it is accessible through narration. In essence it was all about this radical approach that is expressed in his words: "People are not cases, but case histories." You have to see how much potential there is in upholding this radical approach of Freud's and saying: it is precisely this unheard story that offers the potential to change what needs to be changed.
CS: It is then potentials that would take the place of finality …
JS: What comes up again and again in this context is the concept of meaning. And meaning does in that sense not refer to a final certainty, but to the ongoing actualisation of possibilities.
CS: What role does your proximity to the Berlin University of the Arts play here for you as a consultant?
JS: For us, art does not come into play as an illustrative, trivially aesthetic idea of beautiful little pictures or design, as one might have thought in the past. One of the most important things is that art, in our opinion, is a discipline that creates further possibilities, further options. And which, in this sense, is an ambiguous thing. That's why the art and culture industry can teach you a significant bit about all, that is not without alternatives. That, instead, demands or offers alternatives – on conceptual, practical and even aesthetic levels.